SMART STORAGE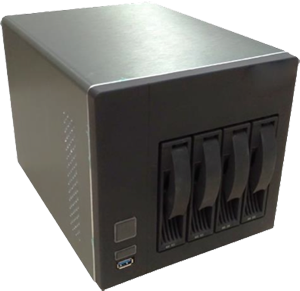 The new One2backup Smart Storage product line offers SMBs a cost effective local storage (for quick restores) & cloud storage (for ultimate disaster protection) as well as a recovery solution for files, folders and their business applications. An appliance that will backup locally in cloud, and do a full bare-metal backup.
Featuring:

2TB - 10TB options
Advanced Schedule Technology
RAID 1 and RAID 5 configurations
Remote configuration and administration
Agentless protection of Files & Folders, MSSQL and BMR, 'My Data' client portal
Point in time recovery
Heat map, system and backup reporting
Unlimited BMR for workstations and servers
448bit military-grade encryption
Hybrid backup allowing for both local & cloud backups
Bare Metal Recovery lets you easily backup a full snapshot of a system
File and MS SQL backup
Flexible And Cost-effective Solutions
Choose cloud storage or cloud storage plus Smart Storage hardware – both powered by our 'My data' control portal, accessible on desktop and mobile for immediate remote access. Imagine initiating a full data recovery in seconds from anywhere.